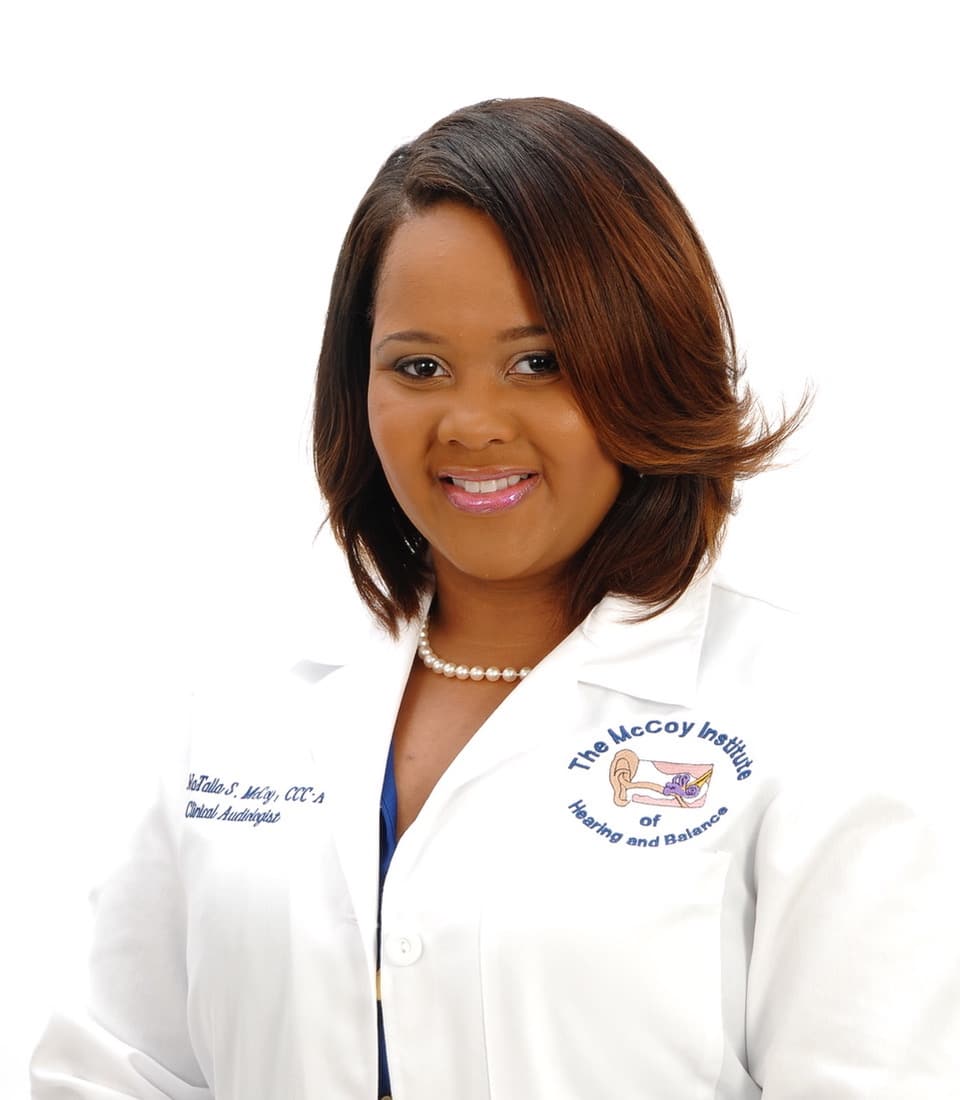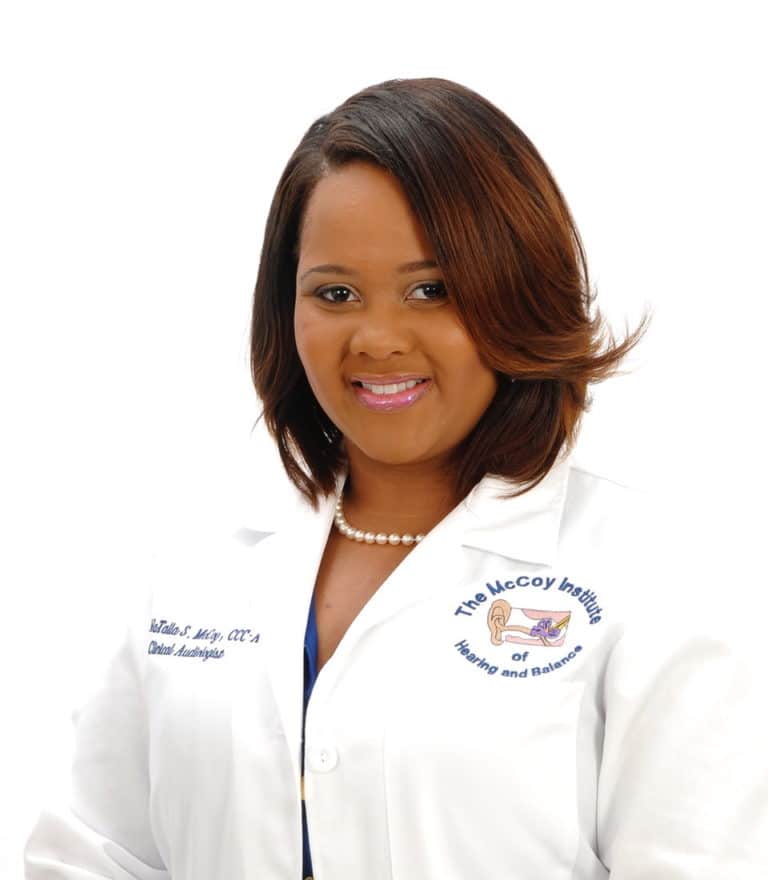 Dr. NaTalla S. McCoy, Au.D., CCC-A, CPS/A
Board Certified Audiologist
A native of Jacksonville, Florida, Dr. McCoy obtained her Doctorate in Audiology from Nova Southeastern University. Prior to obtaining her doctorate, Dr. McCoy graduated from the University of Florida, with a degree in Communicative Sciences and Disorders. Upon returning to Jacksonville, she established a private practice as the Clinical Director of the McCoy Institute of Hearing and Balance.
As an board-certified audiologist, Dr. McCoy evaluates, diagnoses, and treats hearing loss and balance disorders in all age groups. Dr. McCoy's clinical focus is in the treatment and care of active duty military and veterans, and in addition to seniors.
Dr. McCoy's outreach efforts afforded her the opportunity to tour Central America in 2011. In Guatemala, Dr. McCoy provided audiological services to those who otherwise could not afford it. Dr. McCoy is a Clinical Director for Lend An Ear Outreach, a local program that provides hearing care free of cost to low-income individuals. Dr. McCoy is proud to serve the community as an ambassador for healthy hearing.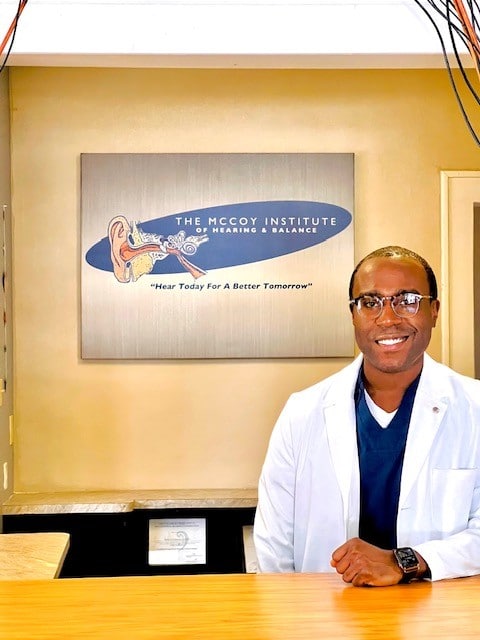 Dr. Edward Johnson, Au.D. 
Doctor of Audiology
A native of South Carolina, Dr. Johnson obtained his Doctorate in Audiology from Nova Southeastern University. Prior to obtaining his doctorate, Dr. Johnson worked for the U.S. Department of Defense. He then served as an Audiologist at a private practice in South Florida, later becoming a tenured provider for the Department of Veteran Affairs Healthcare Network.
Dr. Johnson serves as the Chief of Audiology for our practice. As a board-certified audiologist he evaluates, diagnoses and treats hearing loss and balance disorders for all ages. His clinical focus relates to care for active-duty military, veterans and seniors, in addition to bringing the latest advancements in hearing technology to our patients.
Dr. Johnson has helped patients throughout Florida since 2007 and is proud to call Florida his "Home away from home."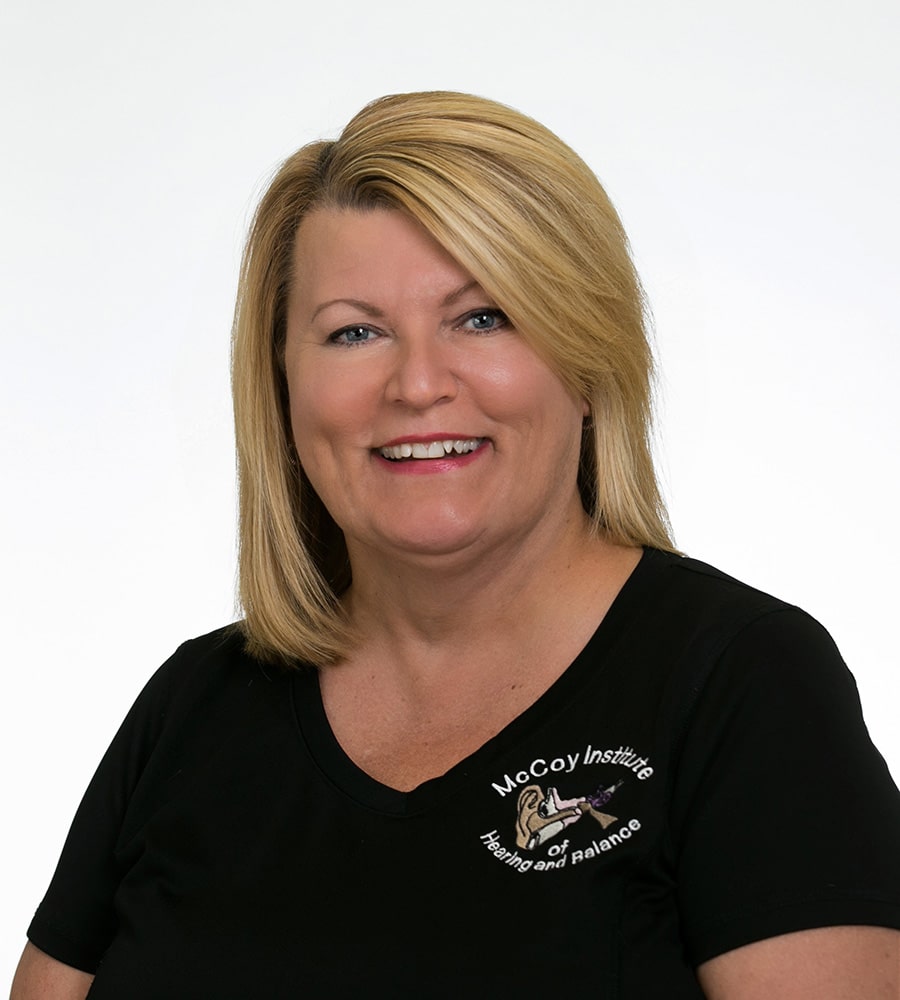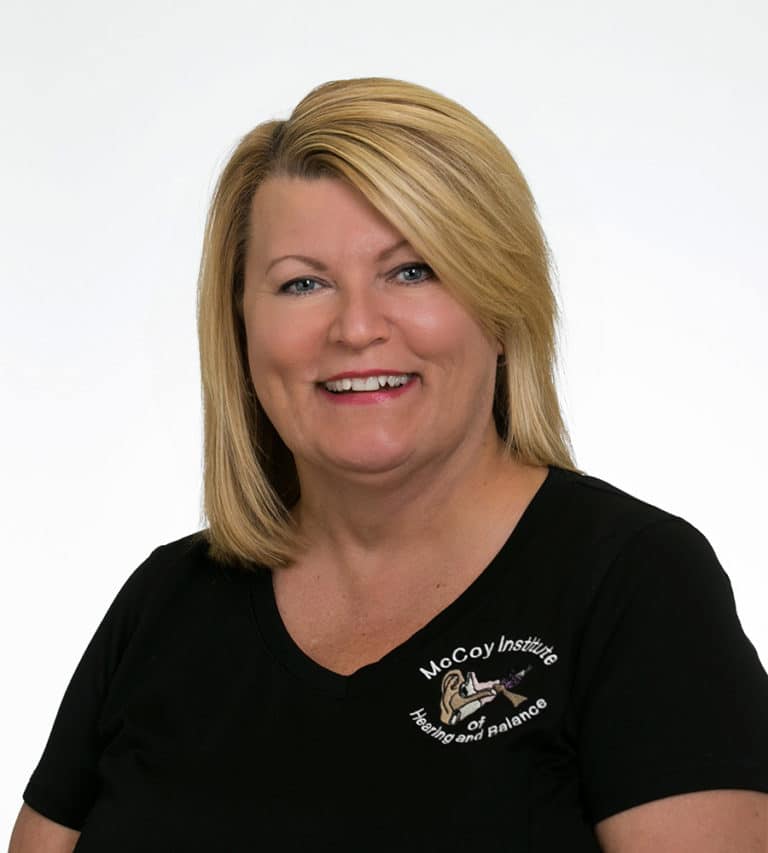 Jackie Omerkov, COHC
Hearing Conservationist
Jackie Omerkov spent her early career as a transportation
dispatcher before coming to work at the McCoy Institute nearly four years ago.
She started here as a receptionist and quickly fell in love with helping
patients and watching the huge impact hearing aids can make on their lives.
Jackie will obtain her hearing instrument specialist license in 2020 to allow
her to deliver an even higher level of care to our patients. When she's not at
the office, you can find Jackie enjoying time with her seven beautiful
grandchildren, of whom she is extremely proud.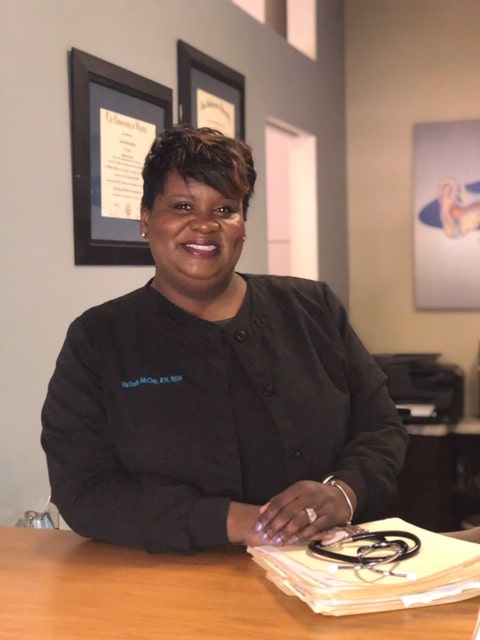 Natasha McCoy
Hearing Conservationist, BSN, COHC
Natasha McCoy joined the McCoy
Institute on a part-time basis four years ago. An experienced nurse with more
than two decades in the field, Natasha loves being able to travel and help our
patients improve their hearing. She is a native of Jacksonville and loves
spending time with her two children and two grandchildren.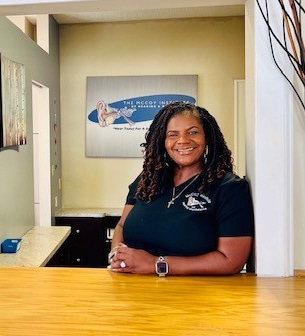 Shantel Williams
Patient Care Coordinator
Shantel Williams brings more than fifteen
years of customer service experience to her work with our patients at the McCoy
Institute. Prior to join us three years ago, she worked with Blue Cross Blue Shield
and the American Red Cross in various customer service capacities. A native of
Jacksonville, Shantel loves being the first and last point of contact for all
of our patients and values delivering an exceptional experience for every
patient that walks through our doors. Shantel is the proud mother of three
beautiful daughters.